Volvo has been on a roll in India as far as products are concerned. The latest to join the bandwagon is the new second generation XC60. Now, we've already driven the car before but now we got our hands on one in India. The XC60 has been part of the Volvo fleet in India since 2011 and the second generation, brings with it a whole new look, feel and of course perspective. And it needed that badly considering the premium midsize SUV segment has just had some very interesting new entrants. The segment has recently seen the addition of the more affordable Jaguar F-Pace, and even Lexus' NX 300h which will soon go on sale. Audi too is all set to bring in the Q5 next year and the new-gen X3 is all set to hit the Indian roads in the first half of 2018. So, there's already a lot there and there's a lot coming, which is why Volvo needed to get everything right with this one. So, has it?
>Volvo XC60
65.35 Lakh *
On Road Price (New Delhi)
Also Read: Volvo XC60 Launched In India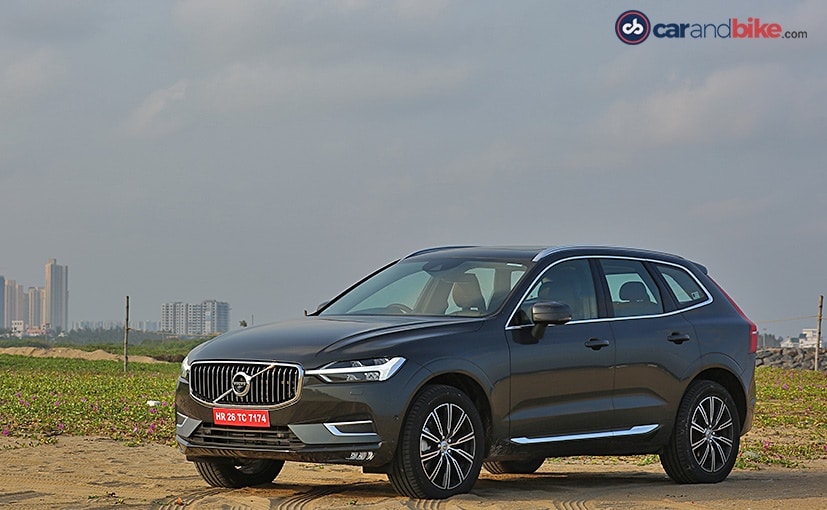 >
Volvo XC60 is based on the company's SPA platform
Well, the Volvo XC60 is based on the same SPA (Scalable Product Architecture) as the S90 sedan and even the XC90 SUV. The second generation XC60 is marginally wider, longer and shorter than its predecessor, making it a perfect size for a city car. You can also see a resemblance in the way they look too as it gets Volvo's new-age design trademarks like the Thor's hammer LED daytime lights and the vertically-slatted chrome grille. However, don't mistake it from a scaled down version of the XC90, because there are quite a few changes that make it a bit different to look. To begin with the rake on the D-Pillar, sticks to the original look of the XC60, the surfaces are clean and the LED DRLs extend into the chrome grille, giving it its unique character. Of course, it doesn't look very aggressive because there's no in-your-face kind of brashness when it comes to design. This one is calm and sophisticated and has an aura of understated elegance, which is extremely attractive.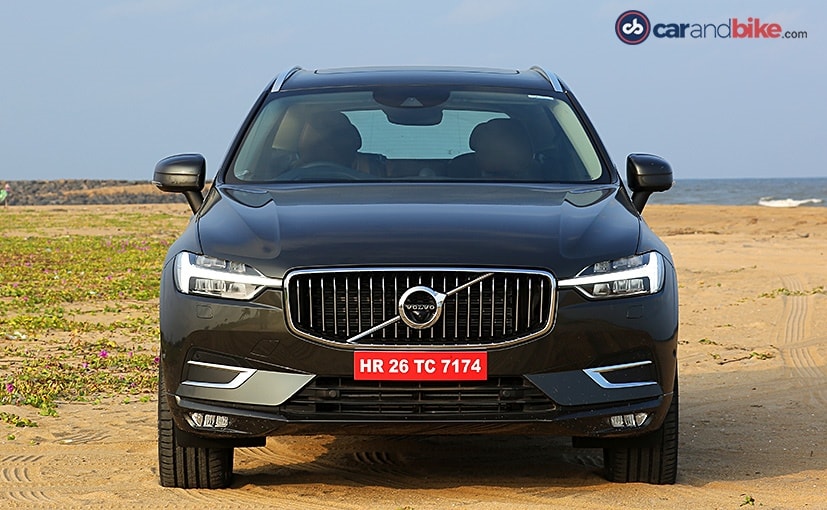 >
Volvo XC60's face takes styling cues from the XC90
And that's what you get on the inside too - elegance. The XC60 just knocks you out of the park with its all-black dashboard finished in soft-touch plastics, and then there are the unlacquered wood trimmings which look stunning. All this of course bears resemblance to the cabin of the XC90 and the S90 which is why you're familiar with what's inside. The buttons and knobs are carried forward from the XC90 and that top-to-bottom approach, actually adds a lot of value to the XC60.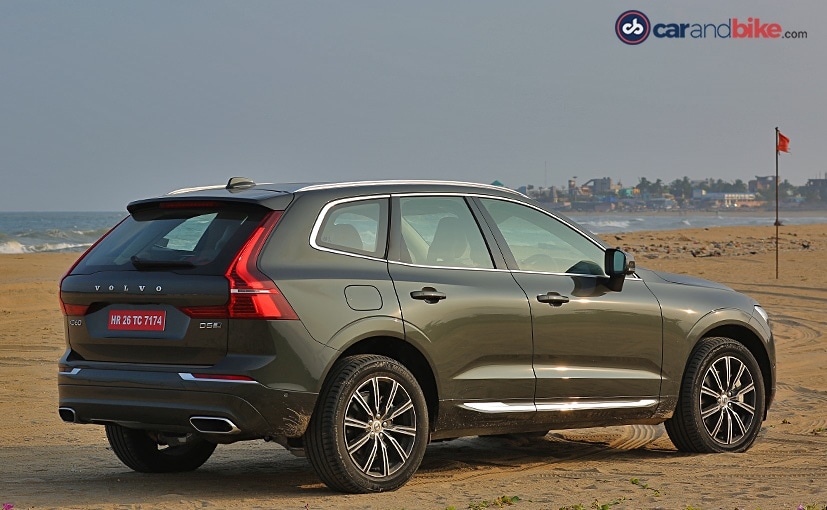 >
Volvo XC60 rear gets vertically stacked LED taillamps and twin exhaust setup
Then there's the 9.0-inch centre touchscreen which has been slightly tweaked for better usability. You also get a 12.3-inch TFT driver's display which adds to the look and feel of the cabin. Considering that Volvo will be bringing in just the Inscription (top-of-the-line) variant to India, there are all the bells and whistles that makes it quite the feature-packed car. It gets cooled/ heated front seats with a massage function, which are in fact a segment first offering; there's head-up display too and a panoramic sunroof. Even the 15 speaker Bower and Wilkins sound system is a treat for the ears. Then, there are driver assist features as well like 360-degree camera, semi-automatic parking, blind-spot assist and lane departure warning. In fact, the Volvo XC60 will also feature radar-based safety features like adaptive cruise control which works pretty well and we found out.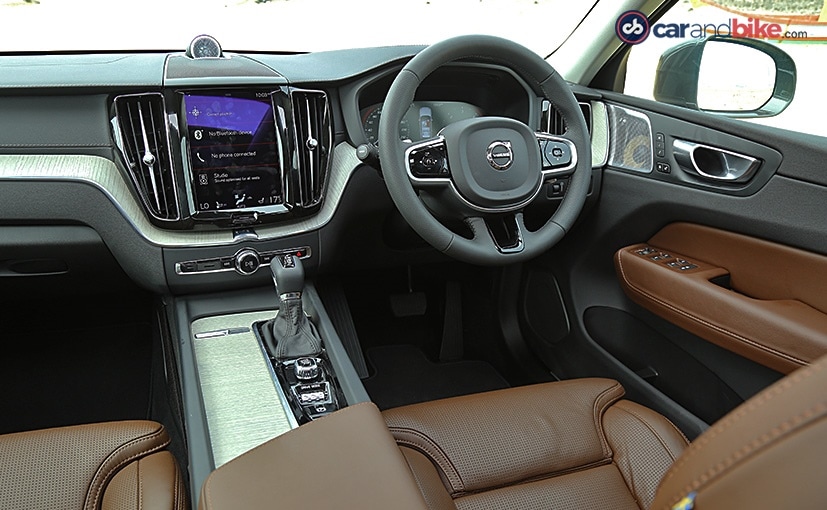 >
Volvo XC60 dashboard gets 9-inch touchscreen
While the front gets all the features you can imagine, the rear actually misses out on well, a lot. The seat cushioning is good and it's a very comfortable place to be in. There's ample thigh support, and good legroom too but there's no massage seat function or any way you can operate the Sensus infotainment system from the rear. The only thing you do get is a rear AC vent which you can control for fan speed and temperature. So, if you're planning to be chauffeur -driven in this one, you need to think twice. But if you're planning to drive it yourself, well, that's a whole different story.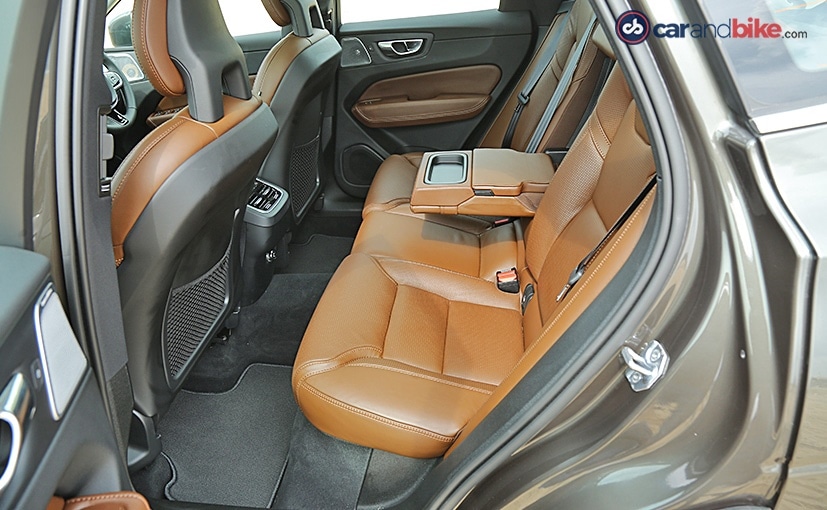 >
Volvo XC60 cabin comes with a 5-seater layout
Volvo decided to plonk a 2-litre diesel engine but it's one with a higher state of tune - the D5. This one makes 233 bhp and 480 Nm of peak torque which gives it a heads-up over its rivals. It's an all-wheel drive too and the 8-speed automatic transmission channels the power to all four wheels. There's adequate torque available throughout the rev range and the mid-range is especially strong. It's refined too and you really have to try to get your head around the fact that it's a diesel engine under there. The NVH levels are so good that there's hardly any engine noise that creeps into the cabin and if you're not impressed by the mannerisms of the engine, well, the ride quality is well adjusted too.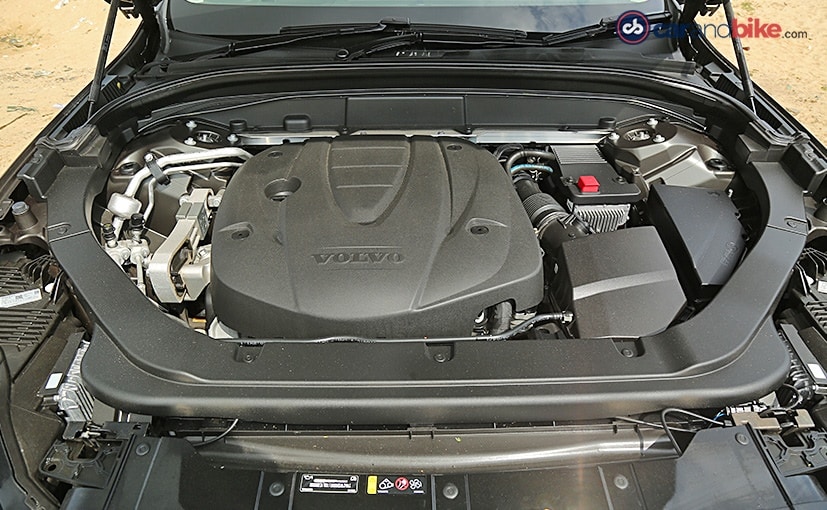 >
Volvo XC60 gets a 2-litre diesel engine
The XC60 comes with four-corner air suspension as standard, and the damping characteristics can be adjusted too. You can raise and lower the suspension based on the driving modes and the way this one takes on those occasional potholes or the undulated roads left us impressed. We thought that the air suspension would lead to a floaty ride, but no, that's well contained and the bumps are easily absorbed which makes it even more impressive.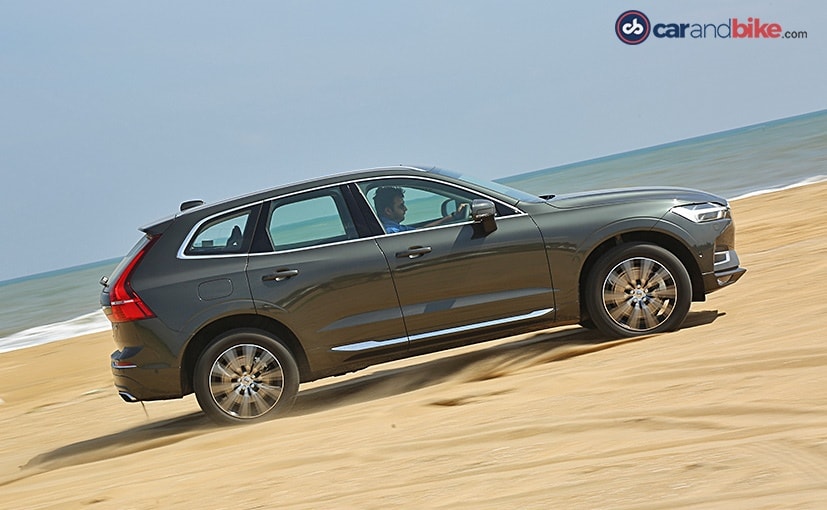 >
Volvo XC60 is agile too and high-speed stability is commendable
The XC60 is pretty agile too and high-speed stability is one of the crucial things that we have to commend Volvo for. The power provided to the wheels is seamless and you have to keep an eye on the instrument cluster, else, you'll be breaking a few speed limits if you're not careful. Sadly, we missed out on taking it off-road and we'd like to know more about how it stacks up to the wilderness with its 223mm of ground clearance; but that for another day.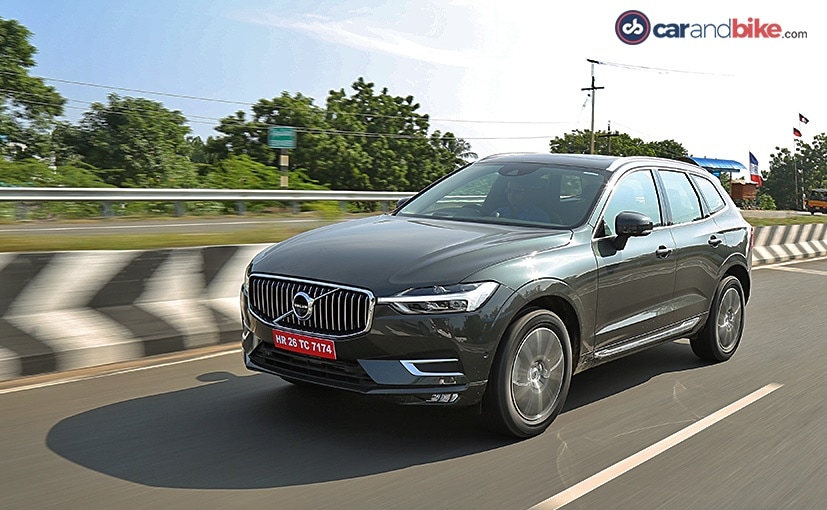 >
Volvo XC60 is agile, smooth, sophisticated and a treat to drive
All that said, Volvo makes a case for itself once again. It's agile, smooth, sophisticated and a treat to drive but then again only available with a diesel engine. While International markets get a plug-in hybrid and a petrol variant, India will have to wait for probably a tilt in balance in favour of these fuels. The folks at Volvo say that they'll be ready when they see that there's a scope for petrol and a plug-in hybrid variant and they won't jump the gun. We expect the prices to be in the range of ₹ 55 lakh and that's a price worth paying for a car that is in all probability the safest car on the roads.
Photos: Pawan Dagia
For the latest auto news and reviews, follow CarAndBike on Twitter, Facebook, and subscribe to our YouTube channel.
Source : https://auto.ndtv.com/reviews/2017-volvo-xc60-review-understated-elegance-1786292
Here you can find information about how to track lost phone with imei number